Strong financial knowledge and skills are critical to future success. Help today's teens and young adults realize the importance of personal finance and the long-term effects it will have on their futures.
Thinking Money for Kids
Thinking Money for Kids is a series of interactives to help young people ages 7 to 11 get started on the path to financial literacy. The interactives answer fundamental questions about personal finance: What is money? How do I earn money? And how do I make good money decisions? Thinking Money for Kids is a collaboration between the American Library Association and the FINRA Foundation. Check out the companion guide, which has librarian suggestions for inclusive financial literacy books for young learners, along with tips for fun and engaging money-related activities.
Con 'Em If You Can


The Foundation collaborated with Commonwealth to develop a financial entertainment game that can help your students recognize the red flags of fraud so they are better able to defend against them. Available for mobile or desktop play, Con 'Em is a unique and powerful addition to any financial literacy lesson or unit. Download the Educator's Guide to get started.
Thinking Money Documentary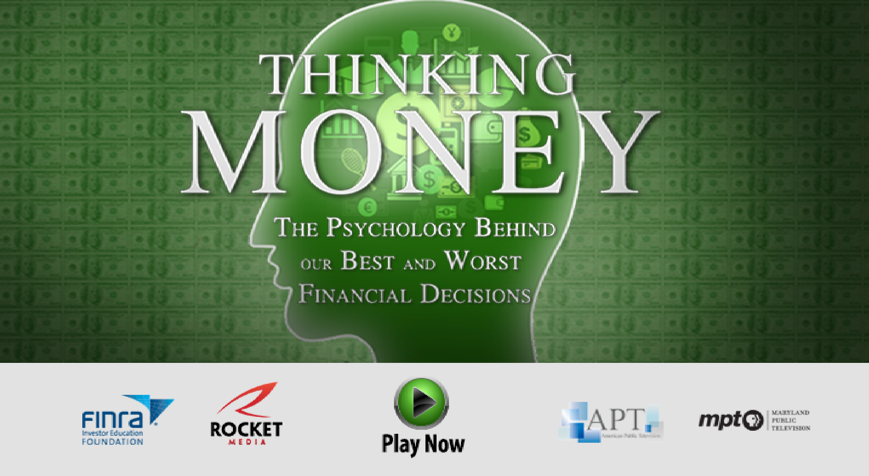 "Thinking Money: The Psychology Behind Our Best and Worst Financial Decisions" is a one-hour documentary that uses a mix of humor, on-the-street interviews, and provocative insights from innovative thinkers to explore why we spend, why we save (or don't), and how we think about money. "Thinking Money" was produced by Rocket Media Group, LLC in association with the FINRA Foundation and Maryland Public Television.
Money Math for Teens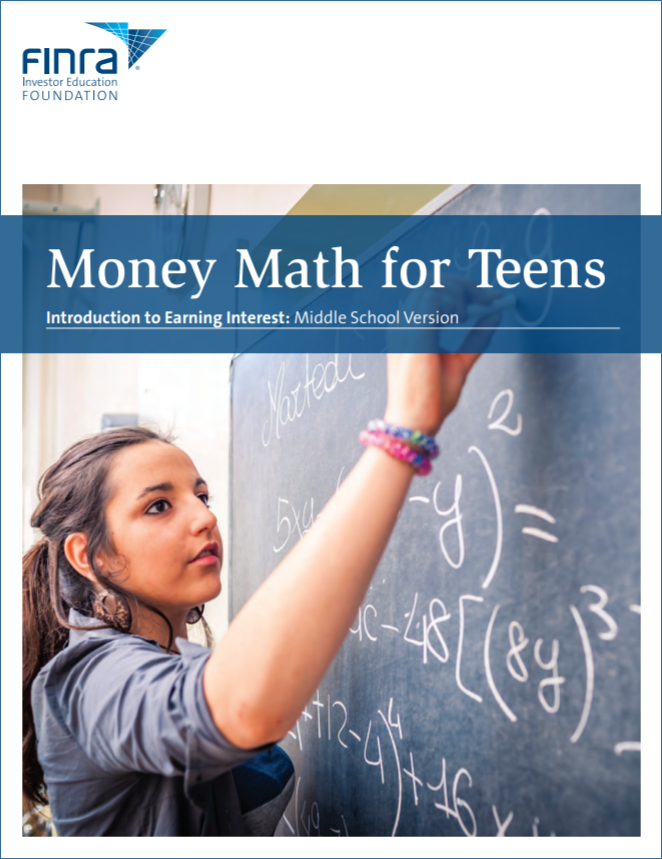 The Foundation's "Money Math for Teens" series explores the mathematics behind personal finance concepts—all in a way that's practical and relevant to teens. The lessons have varying degrees of complexity and are suitable for students in middle and high school.
Money Basics: These lesson plans introduce the concept of opportunity costs and the importance of being financially prepared for unexpected expenses.
Introduction to Earning Interest: These lesson plans cover APR, APY and compound interest for middle and high school students.
Credit and Debt: These lesson plans cover the benefits and pitfalls of good and bad credit scores, considerations for choosing a credit card and strategies for eliminating debt.
Small Business Concepts: These lesson plans introduce students to fundamental concepts of starting and running a business.
Other Lesson Plans: