These research studies examine factors that contribute to fraud victimization and scam susceptibility as well as interventions and preventative measures aimed at protecting consumers.
Can Educational Interventions Reduce Susceptibility to Financial Fraud?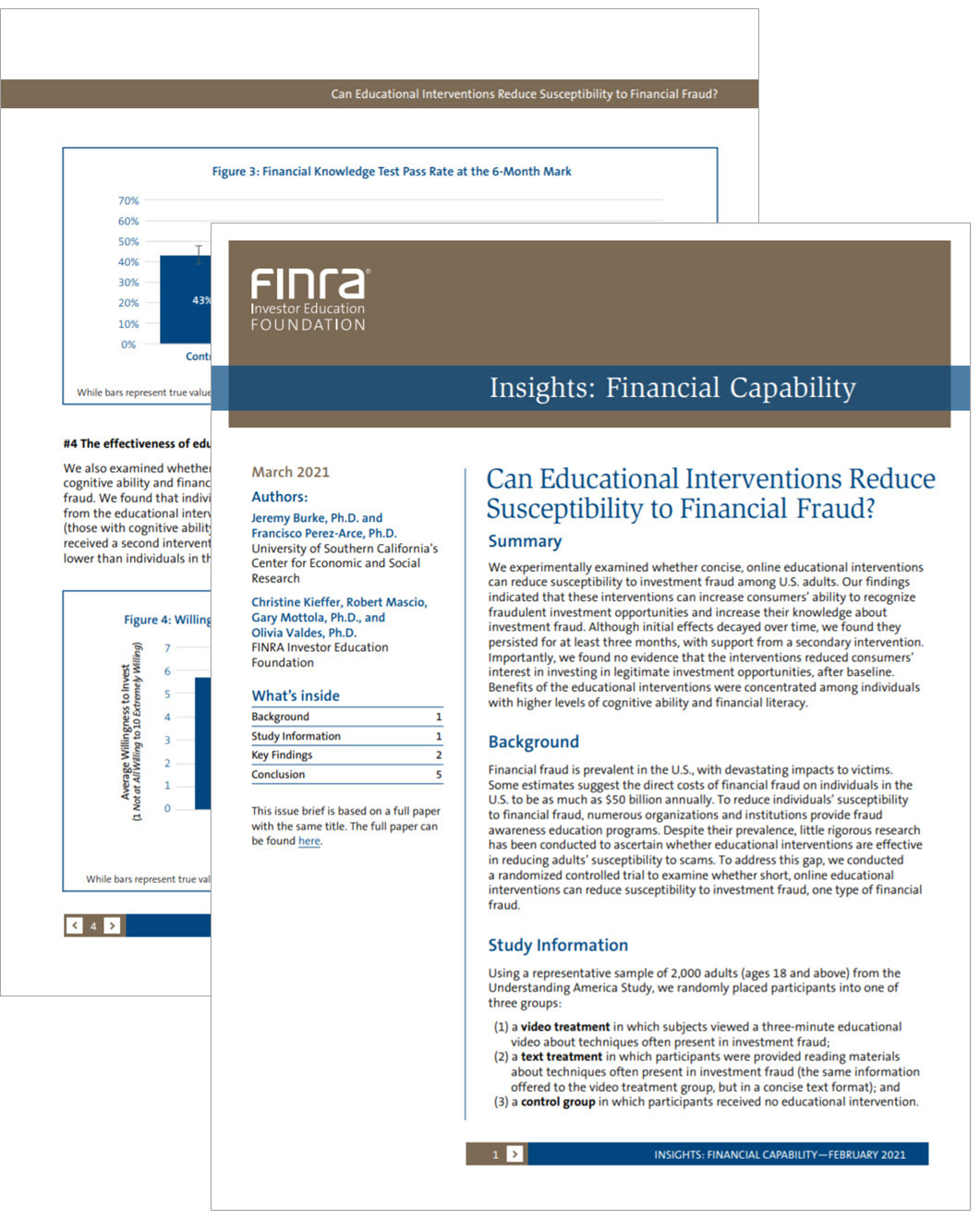 The FINRA Investor Education Foundation in collaboration with University of Southern California's Center for Economic and Social Research (CESR) experimentally examined the effectiveness of short, online educational interventions in reducing susceptibility to fraud. Our findings suggested that these interventions increase both consumers' ability to recognize fraudulent investment opportunities and their knowledge about investment fraud. While initial effects decayed over time, they persisted for at least three months with support from a secondary intervention.

Addressing the Challenge of Chronic Fraud Victimization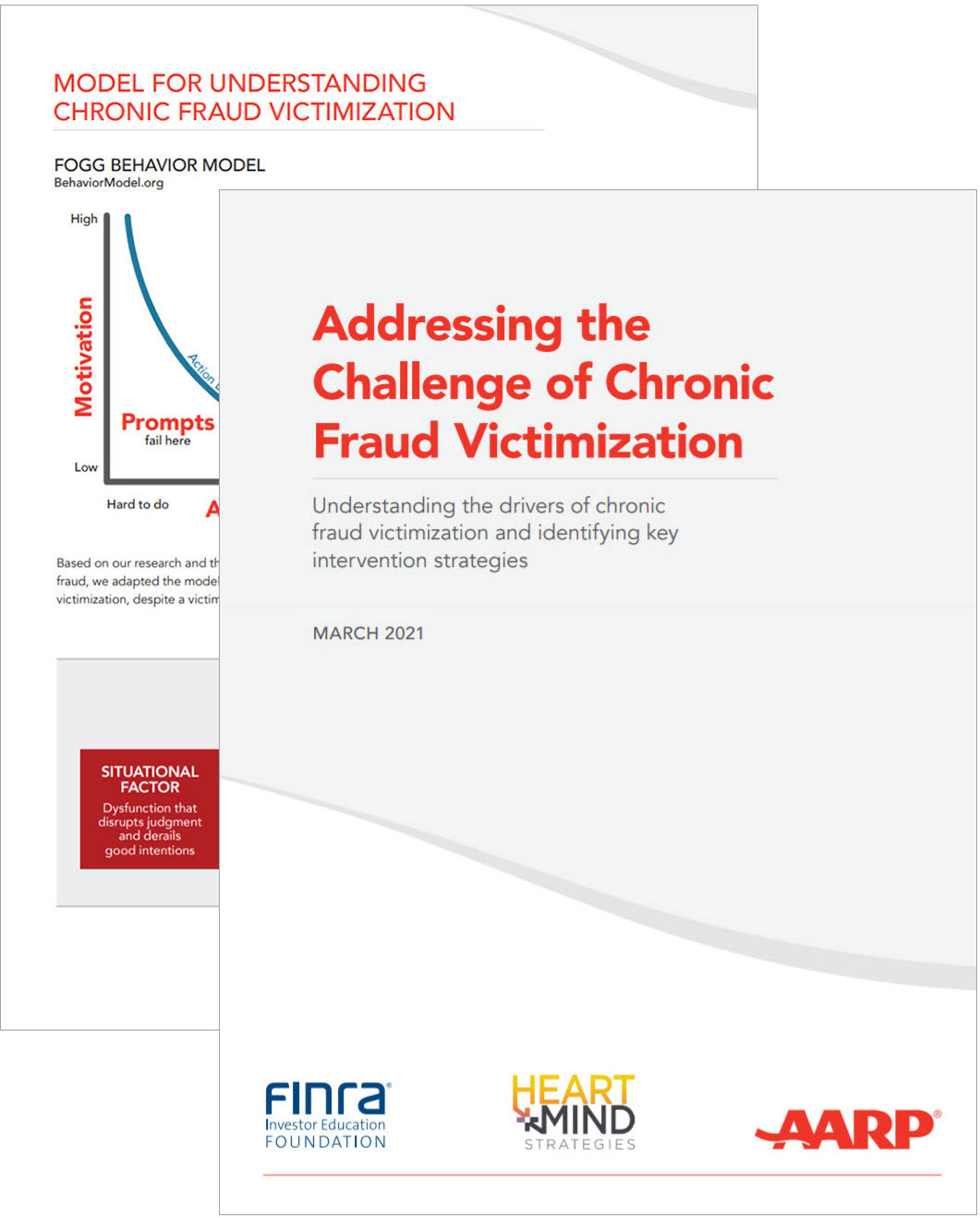 The FINRA investor Education Foundation and the AARP Fraud Watch Network engaged with Heart+Mind Strategies to examine the problem of chronic fraud victimization and how the Fogg Behavior Model can help illuminate and address the factors that contribute to victimization. Using this model, in conjunction with detailed interviews with victims and families of victims, we identified points of intervention that could serve to disrupt the cycle of chronic victimization.

Exposed To Scams: What Separates Victims From Non-Victims?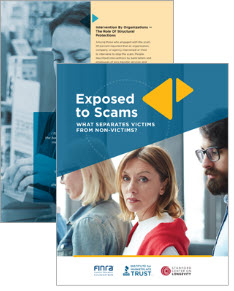 To better understand the fraud victimization process and craft better interventions to reduce fraud, the FINRA Foundation collaborated with the BBB Institute for Marketplace Trust, Stanford Center on Longevity and Federal Trade Commission to explore the cognitive, behavioral and attitudinal differences between victims and non-victims.