The FINRA Foundation's Military Financial Readiness Project delivers free, unbiased financial education tools and training to service members, their spouses, and on-base financial educators through a combination of professional development programs and public awareness initiatives. The Foundation holds both a Statement of Support with the Department of Defense in support of DoD's Financial Readiness Network and a USCG Qualified Organization Designation.
The FINRA Foundation's programs for military financial educators enhance the delivery of financial education and counseling to service members and their families, while allowing educators to gain continuing education credit and maintain their credentials. Our support helps to ensure that U.S. installations around the world are well served by the knowledgeable and dedicated financial educators and Accredited Financial Counselors® who make financial readiness a reality.
Highlights
Free Credit Score and Analysis Tool
The FINRA Foundation makes FICO® credit scores—and the educational information in the FICO Standard product—available free of charge to active duty service members and their spouses through personalized Financial Educator Access Codes provided to military financial educators. Download this myFICO flyer in PDF to promote the tool with your clients.
Research on the Financial Capability of Military Members and Veterans
The FINRA Foundation undertakes periodic research to better understand the financial capability of military service members, military veterans, and military families. These studies, in combination with the Foundation's broader research agenda on financial capability and financial fraud in America, may be used to tailor your programs to meet the needs of your community.
Free Publications
FINRA and the FINRA Foundation offer a variety of brochures, publications and handout materials for distribution in your community. Visit the Free Publications Portal to order items by mail or visit FINRA.org to download some of our most popular publications in PDF.
FINRA.org – For the Military
Visit FINRA.org for financial readiness information and tools intended to help military families manage their money with confidence.
FINRA Foundation Military Spouse Fellowship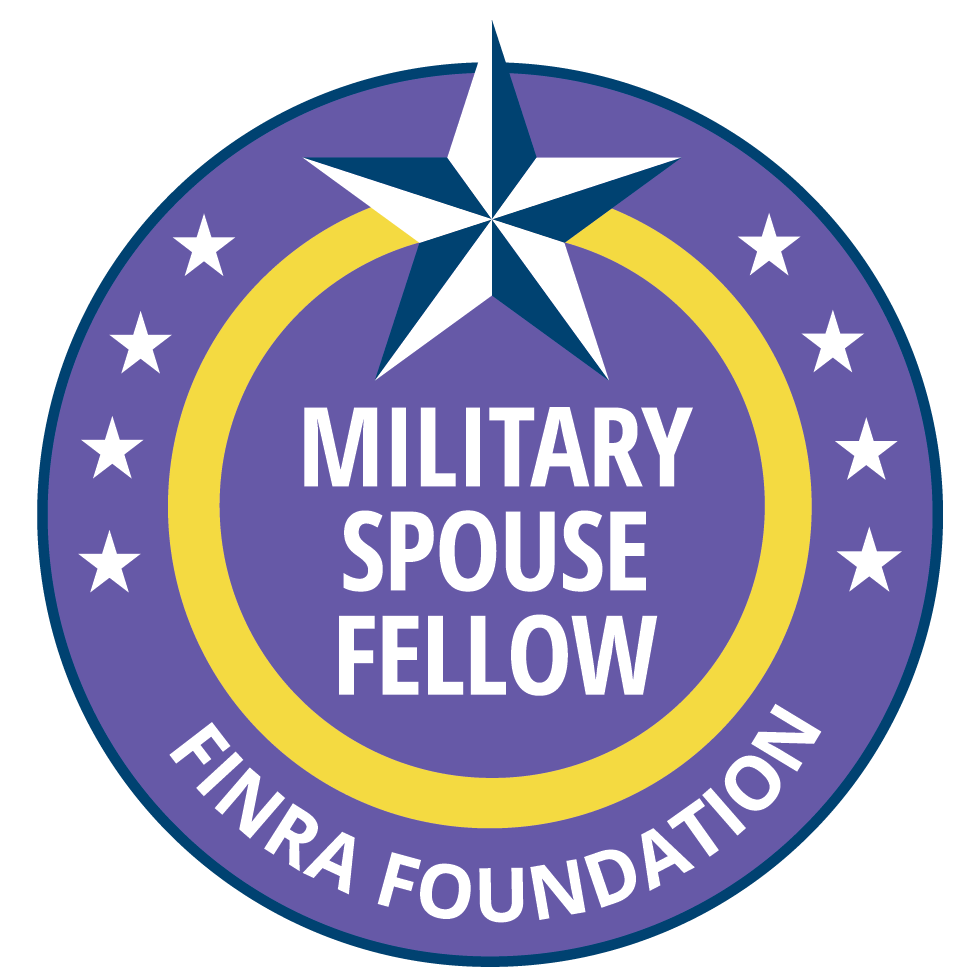 The FINRA Foundation offers military spouses the opportunity to earn a career-enhancing credential—the Accredited Financial Counselor
®
certificate—while providing financial counseling and education to the military community.
Learn more >>
Additional Resources for Military Financial Educators
The FINRA Foundation offers research, tools, and information that can help you in your work with service members and their families.
Military Essentials
Military-serving personal finance professionals who successfully complete at least one of the Foundation's PFM Webinar Series with AFCPE within the prior calendar year are eligible to access AFCPE's online "Military Essentials" for free for up to 18 months.
Thinking Money Documentary
"Thinking Money: The Psychology Behind Our Best and Worst Financial Decisions" is a one-hour documentary that uses a mix of humor, on-the-street interviews, and provocative insights from innovative thinkers to explore why we spend, why we save (or don't), and how we think about money. "Thinking Money" was produced by Rocket Media Group, LLC in association with the FINRA Foundation and Maryland Public Television.
Understanding and Combating Financial Fraud
From law enforcement to consumer advocates, the FINRA Foundation has trained thousands to detect, prevent, and respond to financial fraud. Moreover, the Foundation and its partners are at the forefront of research to better understand the prevalence and types of financial frauds committed in the U.S, behavioral and neurological risk factors, and the effectiveness of interventions aimed at protecting consumers.